PsfTooling
PsfTooling is a free community tool created by Tim Mangan that helps you with repackaging applications into MSIX that require the Package Support Framework to fix issues caused by the MSIX containerization. The tool is intended for use during repackaging tooling, run right after the application installation is complete.
The assumption is that you are using the Microsoft MSIX Packaging Tool, which does not provide for implementing the PSF. Other repackaging tool vendors appear to be including their own version of the PSF in their tooling, so you might not need it with those tools.
The Package Support Framework (PSF) is provided by Microsoft only in source code for repackaging. (Note: There is a built nuget package for developers, but that doesn't help IT Pros with repackaging). Even with binaries you build, it is difficult to figure out where to put the components and how to configure them. This is where PsfTooling fits in.
PsfTooling includes a prebuilt version of the PSF binaries, and is wizard based to help you install and configure the appropriate components. The tool will be occasionally updated to include the latest changes made to the PSF, which is a open source project up on GitHub.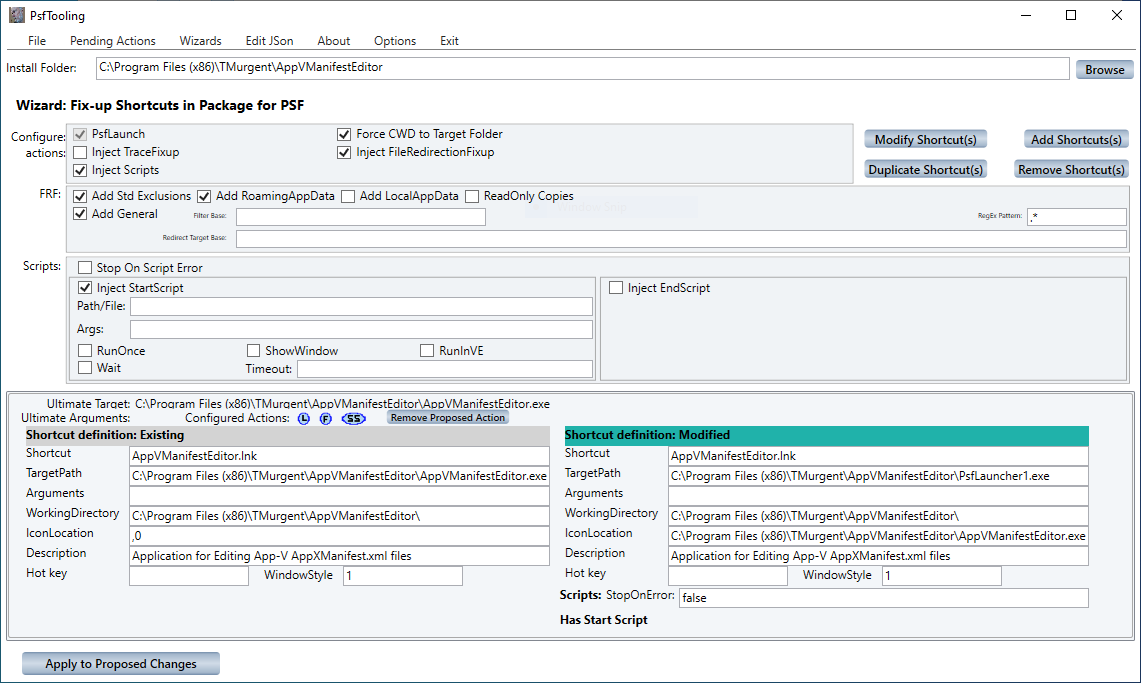 You can find information on the latest version of PsfTooling at this link at TMurgent.
Tim has also written a couple of blogs on the tooling: Part 1 and