About the Report Cards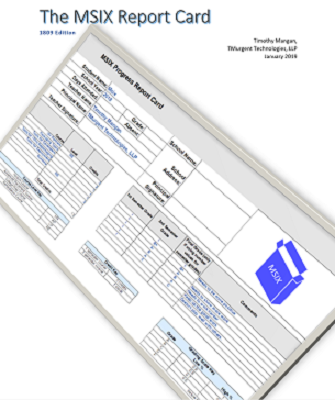 The MSIX Report Cards are a project run by TMurgent Technologies' Tim Mangan. The idea is to create a way to periodically measure and report upon the progress in MSIX technology.
In the articles here you can find the completed report card covering all aspects of MSIX released in January 2019, along with details from the application compatibility tests using the most popular toolings available for repackaging traditional app installers into MSIX packages.
Stay tuned to this site for additional testing and reports as the technology evolves.