The complete January 2022 Report Card on MSIX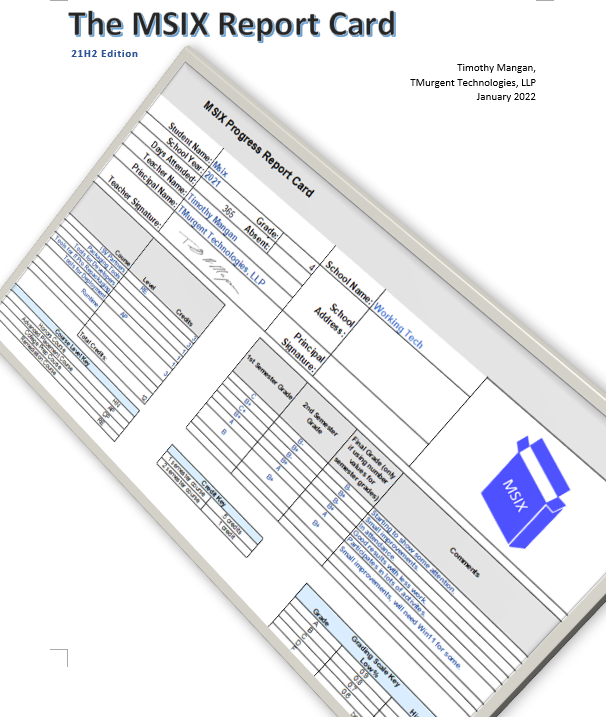 The MSIX Report Cards are a project run by TMurgent Technologies' Tim Mangan. The idea is to create a way to periodically measure and report upon the progress in MSIX technology.
This full report card covers all aspects of MSIX, including:
Developer Perspective
Tooling for Developers
Packaging tooling by Microsoft and Partners for IT
Deployment tooling
Application Compatibility Testing
MSIX App Attach
This updated report card was issued in PDF format in January of 2022 and is available for download at this link:
Download Report Card on MSIX for 21H2.
A big part of the report is an enhanced series of tests run to determine MSIX compatibility in Windows 10 21H2 and using a the Microsoft MSIX Packaging Tool and TMEditX. An aim of this site is to bring this data live and directly on the web, and to be able to provide valuable recent data prior to the annual publishing of the full report.