Hover
Hover is a free application from Advanced Installer that allows you to run natively installed applications inside an MSIX/App-V container.
Hover actually works with both App-V and MSIX packaging. It requires enabling "Developer Mode" to work with MSIX packages.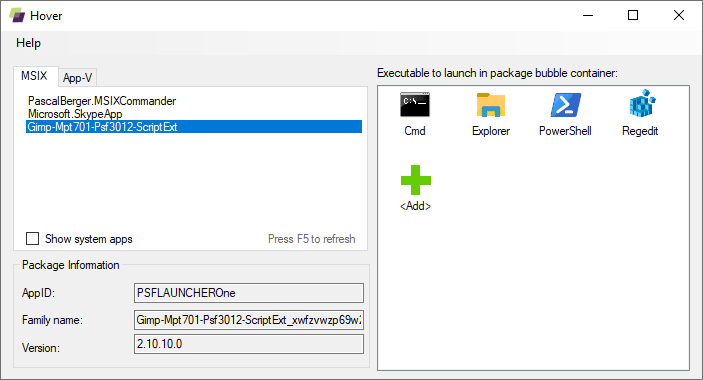 You can see a demo video and download the tool from this page at Advanced Installer.